What our clients are saying
"We had 28 prospects show, with 11 appointments scheduled within 24 hours. This was a success, and I'd like to get another one set up asap. Thank you for delivering quality results!"
– Healthcare Client
"We started using LeadingResponse a few months ago and noticed right away the difference in quality attendees. They're more receptive to what we had to share and interested to learn more. We'll continue to use LeadingResponse."
– Regenerative Medical Client
"LeadingResponse has been marketing our dinner talks for over a year. Since we've been working with them, we've noticed not only an increase in the number of attendees, but also the quality. We suggest you give John McCloskey and his team a call today."
– Regenerative Medical Client

Enjoy faster results & lower acquisition costs.
We've cracked the code to generating high-quality, motivated prospective patients – consistently. Now is the time to plan and prepare for transformative growth.
We bring consumers and healthcare professionals together
You need a healthcare marketing partner that knows your business inside and out. A team that understands your challenges, whether it is improving lead quality, identifying prospective patients, or putting you in front of your ideal audience. LeadingResponse is that partner. The healthcare team, led by John McCloskey, has over 20 years of industry experience.
All practices can benefit from partnering with LeadingResponse? Our expert team has attracted fee-for-service cases for dental implants, sleep apnea, orthodontic, cosmetic, regenerative, pain management, ED, weight loss, vein treatment, and more.
Learn how our marketing solutions can boost your healthcare business
Call (800) 660-2550 or fill out the form.
Our results speak for themselves
Over 1 Million
Seminar Events Completed
1.53 Million
Consumers Connected with LR Clients Every Year
Over 90%
Webinar Attendance Rates
$117 Billion
in Revenue Procured With the Help of Our Programs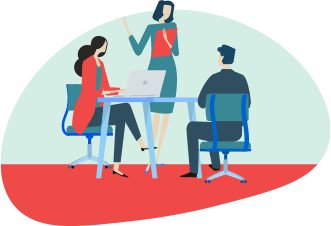 Our process
Dynamic marketing solutions, featuring both traditional and digital strategies, can put you in front of highly qualified, motivated prospective patients.
Engage
From digital ads, to direct mailings, to webinars, our multi-channel marketing solutions put us where your future patients are.
Diversify
Using every major online and traditional marketing channel, our team initiates contact with your consumers and ensures the right fit with your business.
Target
Attract the right prospective patients, every time. Matching your specific criteria, we target and engage the best leads to grow your practice.
Pre-qualify
Save time and money. Our team confirms patient needs, based on your criteria, before connecting them with you.
Connect
Marketing strategies have changed. Our team can put you in front of the right prospects, in the right way, at the right time.
LeadingResponse Medical Solution Overview Brochure
Your practice has come a long way, but there's room to expand. Dynamic marketing solutions can put you in front of highly qualified, motivated prospective patients. We have the industry knowledge, experience, and expertise to get the right prospects in front of you, at the right time.
Download our guide and discover marketing solutions that can grow your practice exponentially – regardless of what medical specialty you practice. We're here to help position you for long-term success.
Direct Mail TipsConsumers are meeting with medical professionals virtually and in-person. However, direct mail campaigns can enhance your digital marketing efforts. The key is knowing how to deploy a mailer for maximum consumer impact and ROI. And we've got five tips to help you do exactly that!
2021 Seminar Planning GuideVirtual meetings are here to stay. Now is the time to plan for what's to come. Our expert team has compiled the LeadingResponse Elective Medical Virtual and Live Event Marketing Guide & Calendar from the lessons we've learned this year and in the past. Download your free guide now and make the upcoming year the most successful yet.
Seminar Success ®
Using hyper-targeting, merging traditional and digital marketing solutions, and applying over 25 years of expertise, our team can put you in front of the right prospective patient, at the right time. And we can do it consistently. Our programs are proven to produce more qualified appointments than online, broadcast, or social media advertising alone. Let our experience work for you.
Back in Chair: How Dental Practices can Thrive in 2021, Featuring Mike MassottoMike Massotto, the founder and CEO of Staff Driven Dental, has brought his unique approach to dental practice development and has helped create effortless and fulfilling lives for hundreds of dentists and their teams. During this webinar, Mike will be sharing his extensive experience and personal development tips on how you can improve your practice.
Attendees of this webinar will learn:
Why utilizing the right data is essential in your digital and direct mail campaigns
Is your marketing company a Facebook Partner or a Premier Google Partner? If not, you could be wasting your marketing dollars.
The impact of COVID-19 on the dental practices Mike coaches
How Mike helped his practices attract new patients during COVID-19
Before dental practices clients restart external marketing, what are some of the most important things Mike recommends in order to maximize conversion?
Why public dental seminars should be a part of your 2021 growth strategy
Essential tips for dental practices to thrive in 2021
Back In the Chair: How to Attract Large Cases, Featuring Dr. Christopher PhelpsDr. Christopher Phelps, DMD, CMCT will share the lessons he has learned from the pandemic and how he plans to grow his practice in 2021. Additionally, he will share how he has used Dr. Robert Cialdini's principles of influences and persuasion to ethically increase case acceptance.
Attendees of this webinar will learn:
How to successfully integrate high-impact webinars into the marketing of your practice
What are some of the most important ways to maximize conversion?
Tips for dental practice success in 2021 and beyond
We've promoted over one million marketing events for clients since 1995
That's an average of 3,000 events a month, and a database of over 22 million baby boomers. We mail an average of five million hyper-targeted direct mail pieces monthly to consumers aged 55 and up.
Our exclusive lead model delivers inquiries that are four times more likely to convert than those of our competitors.
Competition is fierce, and the marketing techniques you've used in the past won't work with today's pre-retirees and retirees. Connect with us to learn how our marketing mix can grow your practice and increase your large fee-based cases immediately.