We've included additional information on our multichannel marketing, lead generation tips and tricks, case studies, and handbooks below for download.
Breakthrough Results Podcast: Join our team of marketing experts discuss marketing opportunities and solutions that you might not have considered.
We have worked with thousands of clients, like you, and we believe strongly that we serve as an extension to their business. We view our client engagements as a partnership.
Dynamic marketing solutions put you in front of highly qualified, motivated prospects.
Experts in Consumer Engagement
Our team has over 30 years of experience connecting the right consumer with the right company – and we can do the same for you.
Comprehensive Solutions that Grow Your Busines
Pre-qualified consumers. Appointments scheduled directly to your calendar. We manage the consumer conversation and confirm their needs. Partner with LeadingResponse – we do the rest.
Success-driven with Proven Value
We are committed to providing measured results through cutting edge lead generation techniques. Our screening process ensures the most qualified lead volume for your investment – without sacrificing quality.
Multichannel Marketing Approach
LeadingResponse's customer acquisition solution portfolio offers clients the ability to deploy multichannel marketing programs that interact and engage with qualified consumers across different channels. The benefits of multichannel marketing programs is immense. In a recent study by ClickZ, multichannel campaigns saw an 18.96% engagement rate, while single-channel saw just a 5.4% engagement rate. Keep in mind that consumers own more devices than ever before and bounce seamlessly between channels during the purchasing process.
By utilizing multiple programs, our clients have a stronger reach and continue to build up their online presence, where more purchasing decisions are being made. One study has found that multichannel marketing campaigns produce a 250% higher rate of purchase frequency than do single-channel campaigns. Keeping our clients brand top of mind across multiple campaigns helps drive more revenue.
Interested in running a multichannel marketing campaign?
Robust performance analysis. Personalized experience. Real-time campaign data. Hub provides clients with more data in less time. Do more than just reporting with Hub. Learn how Hub can help you start analyzing your results and growing your business. Want to learn more?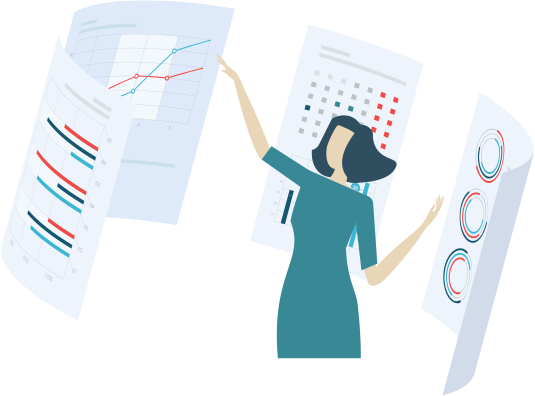 Sign Up for Our Newsletter
Fill out your information below to be signed up for our informative newsletter!