What our clients are saying
LeadingResponse allowed us to get a client base that was financially qualified, age-appropriate, and more importantly, showed us how far off we were with who we should have been targeting. – SVP of Sales & Marketing, Denver

Get more residents at a lower cost per move-in
We've cracked the code to generating high-quality, motivated prospective residents – consistently. Now is the time to plan and prepare for transformative growth.
We bring consumers and senior living communities together
You need a senior living marketing partner that know your business inside and out.
A team that understands the challenges your facing, whether it's improving lead quality, identifying potential residents, or getting in front of your ideal audience.
The LeadingResponse senior living marketing team, led by Valerie Whitman, has over 26 years of industry experience.
No matter what type of community you manage, our hyper-targeted senior living marketing solutions mix will broaden your outreach, collect more conversion details in the areas you serve, and help you connect with more financially-qualified prospective residents.
Learn how our high-performance marketing solutions can boost your community occupancy
Call (800) 660-2550 or fill out the form.
Our results speak for themselves

22 Million
Pre-Retiree/Retiree Database

Over 1 Million
Seminar Events Conducted-to-Date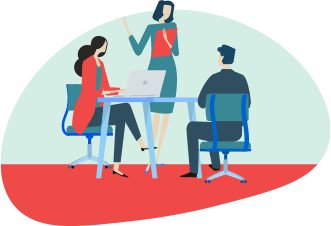 Our process
Dynamic marketing solutions, featuring both traditional and digital strategies, can put you in front of highly qualified, motivated prospective residents.
Engage
From digital ads, to direct mailings, to webinars, our multi-channel marketing solutions put us where your future residents are.
Diversify
Using every major online and traditional marketing channel, our team initiates contact with your consumers and ensures the right fit with your community.
Target
Attract the right prospective residents, every time. Matching your specific criteria, we target and engage the best leads to grow your organization.
Pre-qualify
Save time and money. Our team confirms resident needs and financial status, based on your criteria, before connecting them with you.
Connect
Marketing strategies have changed. Our team can put you in front of the right prospects, in the right way, at the right time.
Top 7 Senior Living Marketing Tips
Top 7 Marketing Programs that you can put to work for your community.
WebinarConnect
Reach prospects anytime, anywhere. Gain new appointments 24/7 with WebinarConnect.
VisitorConnect
VisitorConnect uses a proprietary "reverse-append" algorithm that puts a name & address to IP addresses of qualified consumers that visit your community website and sends them a personalized direct mail piece within 48-72 hours of their visit.
10 Things That Alienate Your Prospects: What to Do InsteadCommunication mistakes happen. Avoid the most common ones when speaking with residents and families and ensure a seamless, comfortable discussion.
7 Things to Change This YearThe last few years have posed some significant challenges to senior living communities. Here are seven things that you can start doing today to position your community to not only survive, but thrive.
Case Studies for Successful Lead GenerationThis on-demand webinar focuses specifically on methods and platforms that share your brand's messages. We will review lead generation case study strategies that have been successful during COVID-19. These case studies will break down the cost, conversions, and ROI senior living operators are experiencing.
Learn How to Produce Higher ROI with Fewer Marketing DollarsThis webinar focuses on what marketing options are affordable and drive greater ROI when working with budget constraints. 
We've promoted over one million marketing events for customers since 1995
That's an average of 3,000 events a month, and a database of over 22 million baby boomers. We mail an average of five million hyper-targeted direct mail pieces monthly to consumers aged 55 and up.
Our exclusive lead model delivers inquiries that are four times more likely to convert than those of our competitors.
Competition is fierce, and the marketing techniques you've used in the past won't work with today's pre-retirees and retirees. Connect with us to learn how our marketing mix can grow your community and increase your revenue immediately.