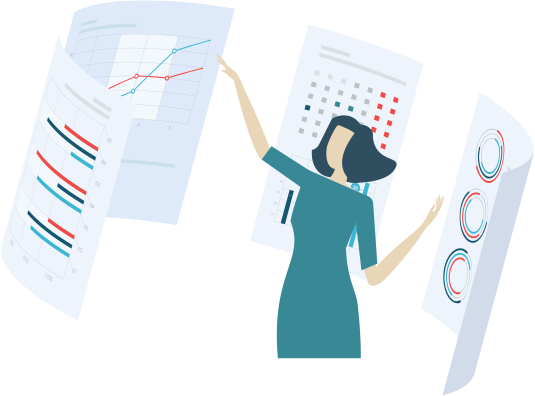 Digital Advertising: Get Prequalified Prospects in Real Time
In today's cutthroat environment, your business needs a proven way to grow market share and stay competitive. Today, the fastest and most effective way for you to engage with highly motivated potential clients is to meet them where they already live: online – through digital marketing lead generation.
Still, managing various online marketing channels to peak efficiency can be difficult for many businesses. A better approach? Partner with LeadingResponse and let our digital marketing experts put these channels to work generating new clients for your business:
Social media
Pay-per-click (PPC) & cost-per-click (CPC) campaigns
Digital display advertising
Online search
Media Buys
Here are just a few benefits LeadingResponse's online marketing channels offer you:
Hyper-local audience targeting within your preferred territories.
We can generate prospects within your preferred state, county, metro area or ZIP code.
Get prospects delivered in real time during business hours only.
Contact forms screen out unqualified prospects before delivery.
We use the criteria you give us to ensure every prospect we deliver meets your superior quality standards.
Why Digital Marketing Works
Digital advertising is soaring. In 2020, Meta Business Partner's ad revenues in the US exceeded $31 billion which was a 5% increase from 2019. Today, 7 in 10 American adults use Meta Business Partner, and 75% sign into their accounts every day. Our Meta Business Partner digital marketing campaigns let you instantly engage these prospects.
We've included additional information on our multichannel marketing, lead generation tips and tricks, case studies, and handbooks below for download.
Breakthrough Results Podcast: Join our team of marketing experts discuss marketing opportunities and solutions that you might not have considered.
We have worked with thousands of clients, like you, and we believe strongly that we serve as an extension to their business. We view our client engagements as a partnership.