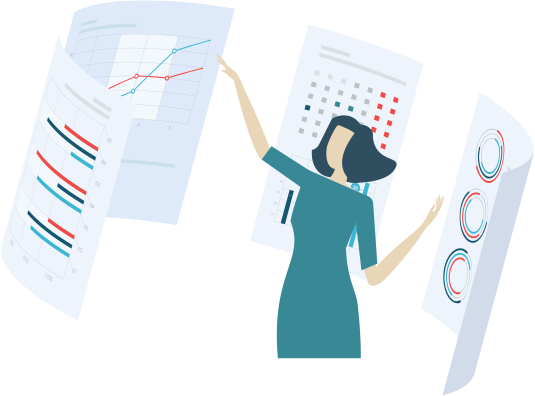 LeadingResponse's Seminar Solution Brings Unparalleled Conversion
Our Estate Planning seminar solution offers the ability to utilize a multichannel approach and target affluent 50+ consumers with pinpoint accuracy via direct mail, digital advertising, and email. With decades of experience and millions of demographic data on the 55+ affluent consumer, you can count on us to fill your live event with qualified consumers that fit your "perfect client" profile.
Leveraging our client portfolio, Hub, for seminars, you can review your ongoing campaigns, 24/7. Portal features include:
Visibility into past, present and future events, including full consumer detail on registrations, reservations, cancellations and waitlist
Prospect insights including key demographics and contact information
Integrated appointment booking, that sync with your calendar
Marketing automation workflows built-in for follow-up emails
Call center, based in U.S., captures and records every reservation call
Online reservation landing pages for a seamless digital experience
Integrates with your CRM
We've included additional information on our multichannel marketing, lead generation tips and tricks, case studies, and handbooks below for download.
Breakthrough Results Podcast: Join our team of marketing experts discuss marketing opportunities and solutions that you might not have considered.
We have worked with thousands of clients, like you, and we believe strongly that we serve as an extension to their business. We view our client engagements as a partnership.